Ever have those moments as a parent where you stop, take a moment and think "Did I actually just say that?" Well, I've had plenty, but one in particular sticks out in my brain lately, I'll set the scene for you…
One day I was making meatballs at the request of one Hungry Farmer. I had my ground beef mixture all ready to go and I use a cookie/ice cream scoop to make my meat balls because a) it saves lots of time, b) it's less messy, and c) my meatballs are all the same size and I don't have to worry about cooking times. So I'm elbow deep scooping up meatbally goodness onto my baking trays, when Braden says, "oh, Mommy! I help you!" Totally normal. He loves to help in the kitchen. So he goes to grab a kitchen chair to bring over to the island…but on his way over he grabs his excavator toy. Then, the light bulb went off in my head and I actually said this:
"Braden, NO! You may not use your digger to scoop up meatballs!"
Now if that isn't a total Boy Mom Moment….I don't know what is! I just love how his little mind works! I totally understand why he wanted to use his excavator to help me with the meatball making process! My pregnancy/not-a-morning-person brain cannot think of anymore "things I actually say" sayings…but I'm sure there's tons more, but that one is my favorite! Come to think of it…here's a few more:
"Braden, what does Mommy say about playing with the dishwasher?" [enter smart ass husband] "Tuh not to!" – Jay in his best Mater voice
"Braden, do NOT lick the (cat, table, floor, etc)! We only lick our food!….sometimes!"
Do you have lots of "things you actually say"?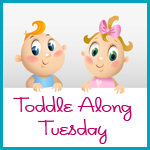 The following two tabs change content below.
I'm a nurse who married a farmer and I'm a boy mom of 3 to Braden, Ethan and Jonathan. I love blogging about family life, farming, recipes and embracing my role as farm wife and mom. I'm knee-deep in tractors, trains and trucks and I'm often seen with my camera in my hands catching life's moments.
Latest posts by Sarah Schultz (see all)